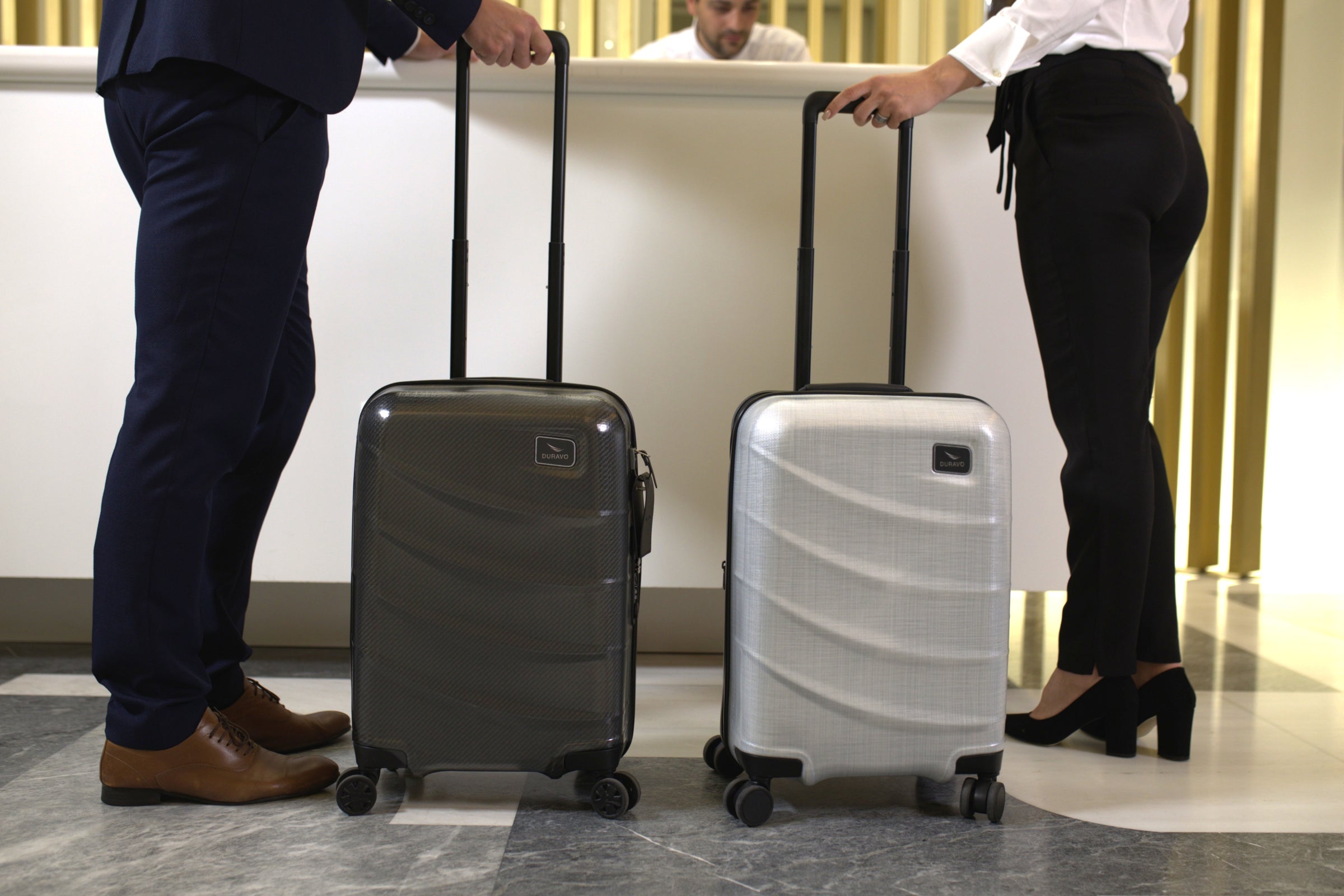 An Irresistable Opportunity
Sharing a passion for travel and bringing together deep engineering and business expertise, Eric and Matt set about creating a revolutionary luggage experience. Two years, dozens of designs, and thousands of hours in development later, Duravo is born.
An unbreakable breakthrough
Having previously developed gear for Tactical and Anti-Ballistic applications, Eric and Matt discovered a German-made self-reinforced composite material used in pro sports equipment, military gear, and automotive components. Working closely with the German engineering team, they created Flexshell™--a new material that offers a breakthrough combination of strength and lightness. The next evolution would be luggage....
A love of travel drove the two entrepreneurs to create the most compelling luggage on the market. It not only had to be tough, it needed to feature the best components, enable travelers to pack and protect more, and look stunning wherever their travels took them.
Traveling and preserving the planet
Flexshell is created in an environmentally clean thermoplastic process that involves no solvents, VOCs (volatile organic compounds), plasticizers, PFAS, BPAs, or halogenated compounds, and is fully recyclable in common polymer recycling processes. Create memories, not waste.