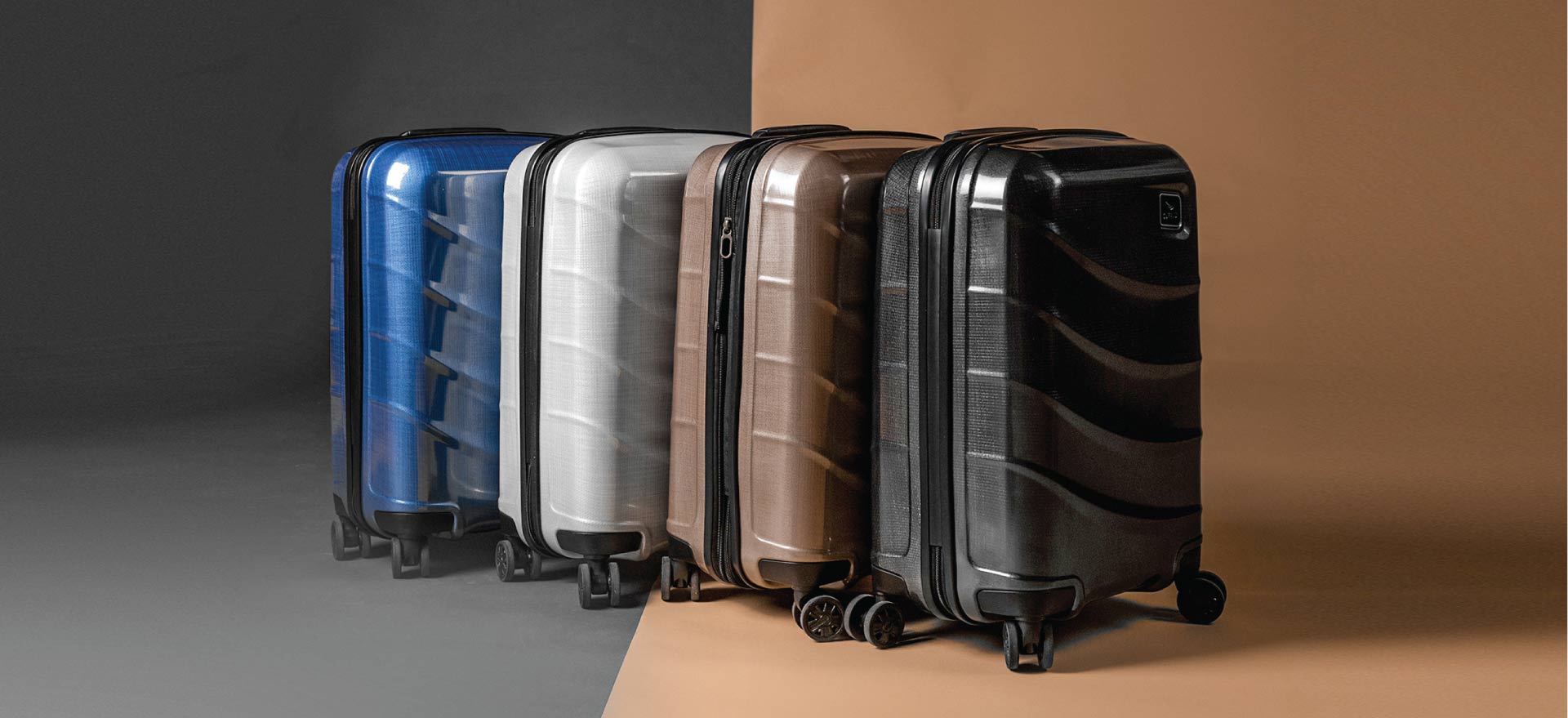 Congratulations
Welcome To Duravo!
We're thrilled to have you as a customer. In the meantime, if there's anything we can help you with, please don't hesitate to reach out to our Customer Service team at support@duravo.com
Unpacking your Duravo International Carry-on
We want you to get the most out of your new luggage, so let's take a look at some key features and how to keep your Duravo luggage looking new.
Your probably trying to figure out how to work this lock.
A TSA lock enables you to secure your luggage while complying with travel regulations. Here's a quick guide to opening, setting, and using the lock.
Note:

Your lock does

not

include a key, as keys are used only by TSA personnel.
Lock and Charge Port Components
Sliding key lock button
Lock combination
Combination set/reset button
Steps to set up your TSA Lock
Step 1
Set the lock combination to "000"
Step 2
Slide the round key lock button (1 above) in the direction of the adjacent small arrow.
Step 3
Use a pen tip or thin metal object to press the lock set/reset button (3) inward until it clicks into place.
Step 4
Set the combination (2) for a 3-digit number you can easily remember.
Step 5
Press the lock set/reset button again; it should pop up.
Step 6
Slide the round key lock button once again toward the arrow to release the zipper pulls (4).

You're all set!
Now that we've gotten into your luggage, we'll walk you through some of the features, premium materials and a wealth of pockets / compartments, your new Duravo suitcase provides
Adjustable, quick-release straps help you pack more items and keep them secure
Easily track your luggage with an AirTag or Tile in the secure sleeve that also hides your tracker from anyone who gets their hands on your luggage.
Integrated Tie-down Pockets
These handy pockets are a great place to store smaller items such as power cords and important documents.
Use the easily accessible pocket to add or remove your personal power bank, then connect it with the included cord and external access port.
Keep your dirty items separate from your clean ones with the zippered and vented laundry pocket.
Scratches and scuffs on the Flexshell surface from routine luggage handling can be minimized or eliminated by wiping with "magic eraser" type melamine foam sponge and some water.